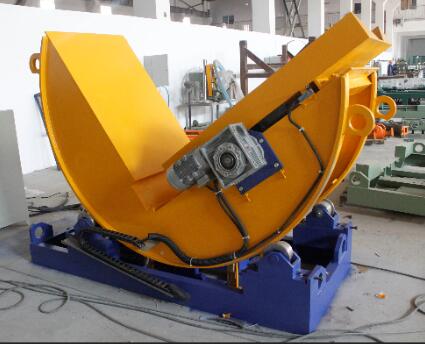 More information:  https://www.fhopepack.com
Fhope mechanical tipper elevator maintains the stability of inclined products, which can significantly improve the working efficiency and make the hydraulic elevator handle the heavy work smoothly and effectively.
Mechanical turnover machine is mainly used in the production and use of the mold involved in the turnover requirements. It is applied to large-scale over weight model turning, square / cylindrical mold turning and coil turning The picture above shows steel coil, wire rod and aluminum coil. We will study the process flow for customers, reduce unnecessary losses and simplify the production process, so as to provide "value for money" equipment. We have advanced technology and experienced technical personnel, strict inspection and test standards to ensure the efficiency and quality of products.